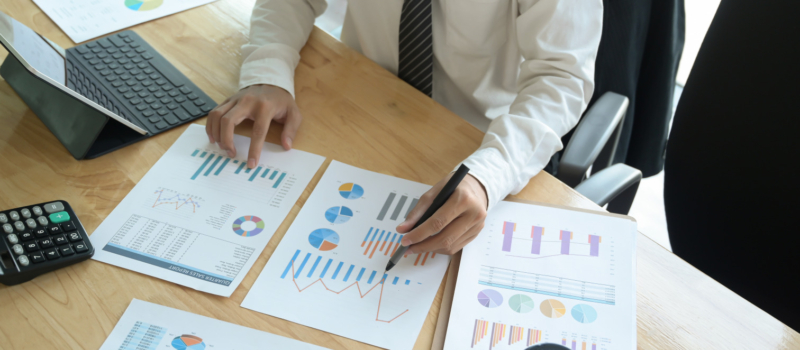 With all that's going on in the world today, it's no surprise that application and network security are the top priority of every IT department. Cyberattacks against businesses are growing more widespread and more destructive.
Today's clients have zero tolerance for data breaches. If an attack does occur and their personal information is exposed, they won't hesitate to find another business to partner with.
There's no better time than now to look at your security posture and make adjustments to your plan. The question is, where do you start?
Security Assessments to the Rescue
Objectivity is often difficult when evaluating your company's security weaknesses. As the saying goes, "you don't know what you don't know." That is why many organizations contact a third-party service provider for an unbiased assessment of their current situation.
Security assessments are periodic reviews of an organization's security systems that check for vulnerabilities and measure threat preparedness. These assessments are used as a basis to patch weaknesses, revisit policies and protocols, and update security software and solutions.
Aside from general preparedness, there several other reasons to invest in security assessments:
Compliance/regulations
If your company operates in a highly regulated industry, such as law, medicine, or finance, you may not have a choice when it comes to assessments. The government requires some organizations to conduct periodic audits to ensure their compliance with regulations.
Client requests
If your company does business with third-party vendors, this may increase the risk to your security. If there is a vendor security breach, the client is often held responsible. If your company provides these solutions or services as part of its offerings, don't be surprised if your clients ask for an assessment to ensure that their data is safe with you.
Types of Security Assessments
"Security assessment" is an umbrella term that encompasses a suite of tests that address different areas of your organization's security. Here are a few common types of and how they help:
Vulnerability assessment/penetration testing
Vulnerability assessment and penetration testing are two methods that help IT teams find security bugs in applications or networks. These approaches are useful because they:
Identify errors that can open up your organization to cyberattacks.
Increase network security against internal and external threats.
Create a step-by-step approach to risk management.
Streamline IT security and improve its ROI.
A security expert can perform a vulnerability assessment and penetration test independently, but you'll get better results if they're done together. For more info, please visit our blog post.
Security posture review
A security posture review provides a view into your current security environment, identifying gaps such as shared passwords. The results are used to compile recommendations for improving current methods and applying additional best practices.
IT audit
An IT audit provides third-party assurance and documentation that a company's IT systems meet a specified set of criteria. This is especially important for organizations that are required to meet compliance standards.
The IT audit is normally conducted after a thorough system review, so the results can fix problems before auditing the system.
Risk assessment
Risk assessments are used to identify the different types of threats your organization faces and how those threats can potentially harm the business.
The assessment helps identify gaps in the security architecture, such as weak password policies, knowledge of social engineering tactics, and insufficient access management tools, e.g., not using multifactor authentication.
System health checks
IT health checks help identify major issues that need to be resolved and provide insight into the day-to-day pain points of your IT environment.
IT health checks are generally broken out into specific focus areas. For example:
Microsoft
Microsoft 365
Azure infrastructure
SharePoint
Networking
Device asset management
WAN and LAN
Routing and switching
Security
Firewalls
Antivirus
Anti-spam
Cost of a Security Assessments vs. Cost of a Data Breach
The idea of a security assessment being too costly is a relative one, especially when considering the costs to recover from a data breach. When getting hit by a cyber incident is a matter of when and not if, it's important to have some perspective.
The full cost to recover from a data breach or cyberattack can be hard to quantify. Some of the costs are obvious. For example, your e-commerce site was down for three days, so you lost X number of dollars. Others are less tangible – like the 3,000 potential customers that never materialized because of your company's reputational damage.
In 2020, close to 40% of the average total cost of a data breach was due to lost business. This number includes lost customers, revenue lost due to system downtime,  and the expense of overcoming a tarnished reputation to attract new customers.
The ROI of security is quite high, especially when you include regularly scheduled security assessments. In fact, it's becoming imperative for organizations to budget for security and to review and update that budget annually as it becomes more expensive to recover from a security event than it is to prevent one.
How IT Weapons Can Help
Partnering with a managed services provider, such as IT Weapons, will provide your organization with an objective, thorough assessment of your current security policies and procedures and pinpoint potential weaknesses and entry points. You and your service partner can then use this knowledge and work together to identify the best next steps to improve your organization's network and information security.
IT Weapons offers a wide range of assessments, including:
Information security posture review
Network security assessments
Vulnerability assessments/penetration testing
Policy auditing
Cloud security health checks
Disaster recovery readiness
And more …
To learn more about how security assessments can reduce your organization's attack surface and minimize internal and external threats, take our secure and complimentary ransomware assessment.