IT Services and Cloud Solutions
IT Weapons is the nationwide IT services division of Konica Minolta Business Solutions Canada Ltd. As a Canadian leader in managed IT services and secure cloud services, our team will help streamline your technology so you can focus on business performance, not system performance. IT Weapons can help you increase your productivity and drive innovation.
Client Success
IT Weapons aims to be a true partner for our clients…not just another vendor. Our team becomes an extension of your team, and we strive to understand and share your vision. Every company's needs are unique, your IT environment should be too.
Somehow IT Weapons remained highly responsive and allowed me to scale our remote operations very quickly and greatly contributed to my agility. My org has rocked this move, thanks guys!
Having the knowledge base of IT Weapons supporting our environment makes my daily troubleshooting duties much better. Their knowledge of Citrix and understanding of our infrastructure has reduced the overall time-to-resolution and lessened the severity of support issues at our company.
I can't say enough good things about IT Weapons; the service, the fit, services and price point have all been fantastic. They are more than a vendor to us, they are a true partner in making our IT organization successful.
ITW is a weapons-grade technology provider with particular strengths in cloud and data center solutions. We wouldn't be where we are today without the support of the Weps. Their team of consultants are very knowledgeable, responsive, and overall easy to work with. Their Service Desk is one of the best in the biz. If you aren't working with IT Weapons, you're doing it wrong.
I have found IT Weapons to be diligent, courteous and provide attention to detail that we need. They have been enthusiastic in learning and understanding our technology needs.
IT Weapons stands out in my mind as an organization whose technical expertise, integrity and level of service is second to none.
The IT Weapons staff are charming, engaging and they deal with us according to our time needs. They are true professionals.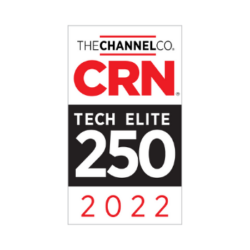 IT Weapons, a division of Konica Minolta Business Solutions (Canada) Ltd (Konica Minolta), announced that CRN®, a brand of The Channel Company, will feature IT Weapons on its 2022 Tech…