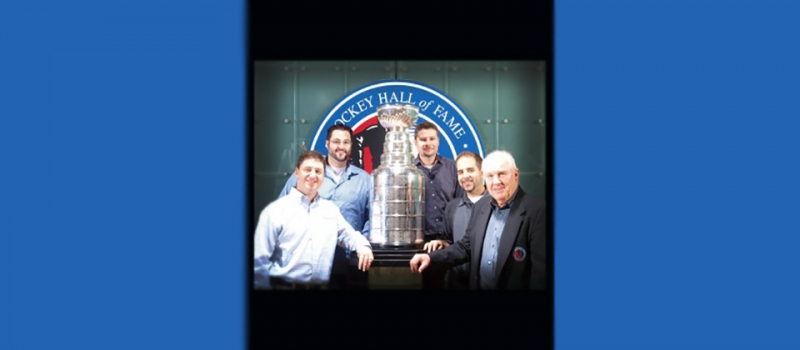 I feel pretty jazzed when I get to spend a morning combining 2 of my favourite things.
The great people at the Glenn Davis Group are  longtime clients of ITW and their team is one of our most formidable hockey rivals!  Their VP of Operations and their Technology Director wanted to sit down with us, share a mutual business update, and talk about some of their IT priorities for the coming year.  We decided to add a little magic to the event, so we booked one of the boardrooms at the Hockey Hall of Fame.   ITW is a proud sponsor of the HHOF, and so we were able to get Toronto hockey legend—and Stanley Cup winner—Ron Ellis to take us on a private tour before we sat down to talk business.  
I'm not sharing this story to brag about rubbing elbows with Lord Stanley's Cup (although yes, it was pretty amazing) … There's a nice kernel of advice embedded here.  It's definitely advice you've gotten before.  And as always, the best insights are simple and worth repeating.  When it comes to building strong and lasting relationships with your clients, it's not just about the business … It's important to find something outside of 'work' that you have in common.   It builds camaraderie and trust.  It gives everyone the opportunity to connect with one another on a level that doesn't have economic considerations built in.  And at the end of the day, life is always better if you can find a way to incorporate what you love into what you do.