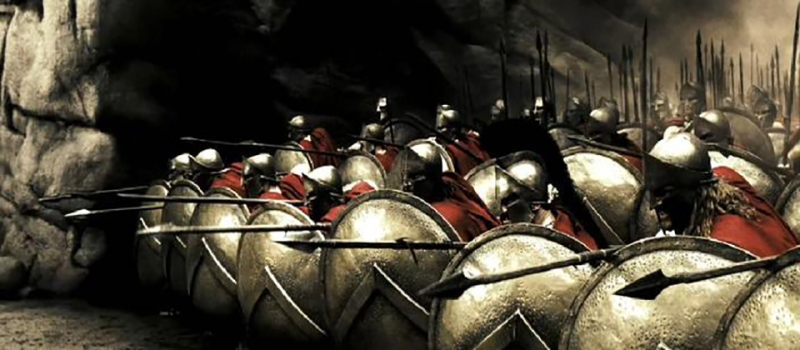 Peridocially, Jay and I like to hold an "all hands on deck" meeting with our team.  We call it our State of the Arsenal address.  It's a chance to gather everyone for half an hour and ensure we're all on the same page and marching in sync.  With so much going on lately, we decided to hold one this morning.I started off with a simple question to the team: "Why do you think we called you all in this morning?"   Ever the smartass, Brett was quick to say "Layoffs?".  After a big laugh from the veterans and some dry mouthed gulps from the rookies, he continued tongue in cheek "With all the bad news out there, we must be due for some of our own, right?"  Brett was kidding, but he made a good point,  the news lately is full of uncertainty, negativity and pessimism;  all the more reason to get everyone together and up to speed on everything in the world of Wepz.
Happily, Jay and I are proud to say ITW is still doing very well and continuing to grow; as far as we can see, the world's economic 'doom and gloom' will not be impacting any of our plans.  Being aware of what's going on in world markets is one thing … being afraid and nervously changing our course is quite another.  We have no inkling nor interest in THAT!
The agenda for our meeting was pretty simple.  We went through our new Alternate Workspace build progress, the status of our new Data Centre projects, the new practice groups we're developing, and the final stage updates of our SSAE16 compliance status.   But here's what's really important: looking at the 57 people jammed into our Mess Hall, I felt amazed.  ITW is coming up to 2 years in our new building on Goreway, we moved in with 35 people.  Shivers.  Pride.  Big Smile.  I looked at Jay – he was looking at me – shaking his head, equally amazed.  I know that look.
After the update, we passed out 9 new ITW license plates and took some photos – I always love that stuff!  We ended the session with some  Q & A in front of one of my favourite images; a Greek Phalanx.  It's one of those things I always picture when I think about our team working together, making our clients feel safe.  The strength of the whole unit being greater than the sum of each on their own.  I love this team and I do my best to remind them that Jay and I trust them completely.