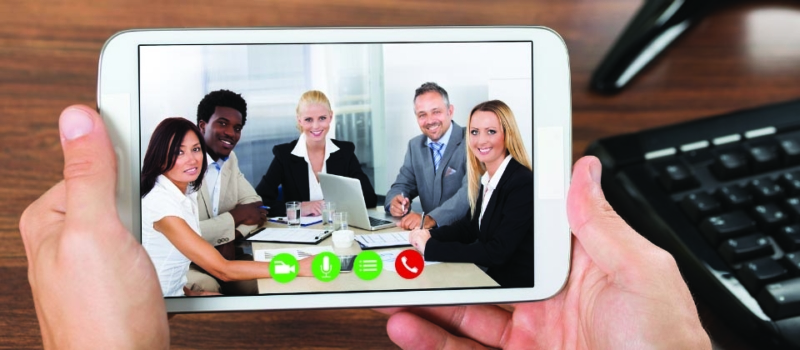 The world of customer engagement is changing. It's safe to say that today's buyer (in nearly every industry) wants to make decisions on their own terms, at their own pace, and by using digital tools. Today's reality is that buyer behaviours and communication preferences are shifting.  How we learn, how we engage, and how we shop for services and technology products is evolving.  These habits are moving in step with our growing reliance on mobile devices, unified communications and collaboration tools (email, video chats, web conferencing), and access to information anytime and anywhere.
This is part of what marketers call the "buyer's journey".  Survey data from across the big analyst firms say that well over 50% of today's buyer's journey is done before a customer ever engages with a sales person.  By the time they are talking to a sales rep, most of the research is probably done. Most people have an idea of what they want or need, probably understand the pros and cons, and they have likely read (or at least tried to find) online reviews of the service or product they are considering.  We engage with sales people when we have questions or when we are ready to move to the next step.  And we do it when we are ready, not when sales people call us as we are running into a meeting.
Here's a sobering stat for anyone in sales: Nearly 75% of all B2B phone calls go to voicemail, unanswered. Why? For the very same reason that you probably dodge most phone calls at home during the evening. We all know that if the phone rings at 8pm, chances are good that it's uninvited telemarketing or pushy sales people just interrupting your evening. The age of the sales call is dying.  Sales and marketing methods that place central importance on phone calls are drying up faster than a puddle in the summer sun.
What is more, the cost of onsite meetings and business travel continues to rise. Investing in better unified communications and customer engagement tools will pay off big in the long run.  Both in terms of customer engagement, and certainly internally with your staff. You can reduce the need to travel and still maintain human connection and real time dialogue.  Unified communications solutions that integrate video phone systems, instant messaging and web conferencing are boosting collaboration and innovation in every industry.  Giving your staff and your customers better digital tools to communicate and collaborate is transformative for your business.
Are you ready for a change?  We can help.