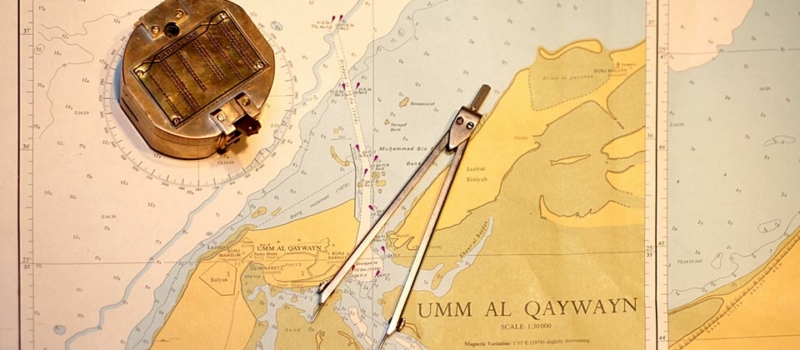 Establish a system you have confidence in and rely on it when you get into tough situations.
-Arnold Palmer
I don't golf.  I prefer team sports … like hockey.  One thing I totally respect is the mental discipline that top golfers exhibit during a tournament.  Sustained concentration for hours, precise rhythm for their swings, mental checklists; these elements work together as a system to help the athlete win.  Repeatable, and testable, processes and workflows are essential ingredients in any successful strategy – whether for sport or for business.  But that's a truism isn't it? The real value of having a system for your work manifests NOT when you win, but when your game (or your business) faces trouble. That's the spirit behind Arnold Palmer's quote; you ought to build your operations (in life, sport, or business) around some kind of system that keeps you "centered".
Imagine a navigator's tools while at sea on a ship – a compass, a map, and seeing a lighthouse in a storm. Your systems are the things that keep you on course and out of the rocks.  They help you weather the storms. When our team gets overwhelmed, we teach them to take a breath, step back, look at our dashboards, remember the SOPs (Standard Operating Procedures) and assess. Using the tools available, we can prioritize all the requests and "to do" work and keep ourselves on track.
The trick is to balance agility and freedom with the inevitable elements of bureaucracy that come with having formal systems for doing things.  Some people may balk at the "red tape" of formal change requests and service ticket queues when a VIP client calls in and needs something "NOW" – but it is those very same formal systems that will keep you on track (and secure, and hopefully profitable) when you get bigger, and busier, and when trouble strikes.
That's the spirit behind the investments ITW has made into maintaining SSAE 16 accreditation and full ITIL certification for our Managed Services and our Service Desk team.  Getting the teams' buy-in and understanding of these systems has been a pillar in our growth.  A commitment to process, efficiency, systems, and standards, takes upkeep, investment and discipline.
What are your favourite systems?