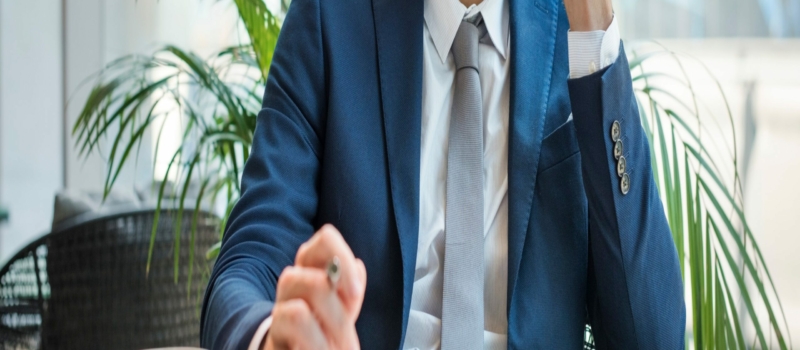 In December, Toronto's city government created a plan to pivot to a hybrid work model permanently, highlighting the need for Managed IT Services in Toronto. With Canada's economic future still uncertain, this move is just one of many among organizations looking to adopt less traditional office environments.
The move towards a completely digital workplace is changing the very nature of Toronto IT services. With the added strain to their in-house IT departments in the form of departmental change and staffing cuts, Toronto businesses need a partner they can trust.
The Growing Need for Managed IT Services
With these workplace changes, the demands for managed IT services in Toronto are evolving. While Managed Service Providers (MSP's) still do step in to alleviate the traditional burdens, they also see changes in the type of work clients hire them to do.
In the early days of the pandemic, clients called in MSPs to bolster their remote work capabilities – which most thought would be for the short-term. Now that reality has set in, more organizations are asking MSPs to help with long-term technology roadmaps that are able to support the work environment of today.
A recent Salesforce survey of Canadian businesses found that 53% of companies say that although they know that they need technology to stay competitive and relevant, they don't know where to start.
This is the perfect opportunity for MSPs to offer their knowledge and experience. One factor driving the increased need for MSP technology expertise is the rapid acceleration of digital transformation initiatives, specifically cloud services adoption.
The explosion in remote workers has brought cloud technology to the forefront of the IT conversation. What was once just a convenient platform for email and file sharing is now a lifeline for business continuity. As more companies transition to a hybrid work model, IT is tasked with finding ways to integrate cloud collaboration tools, productivity solutions, and infrastructure—all  through the lens of security-first digital transformation.
When COVID-19 forced Canadian businesses to send employees home, there was little time to set up the appropriate security infrastructure. Ransomware operators and cybercriminals had a field day, taking advantage of key vulnerabilities including:
Remote network access
Perhaps more so than their in-office counterparts, remote employees need access to company files and applications. Two of the most common remote access methods, RDP and FTP, happen to be popular targets for ransomware operators.
More employees are also remotely accessing company networks through mobile devices, which are often overlooked when it comes to cybersecurity. Unfortunately, users don't always secure their devices with the appropriate authentication methods and critical updates are frequently skipped out of convenience.
The reality is, Mobile devices are as vulnerable to malicious attacks as any other computer. When it comes to security,  this lackadaisical attitude is extremely dangerous. In fact, such employees are often the main targets of spear phishing attacks.
Distracted employees
Even without a global pandemic, working from home can be a challenge. When you factor in the myriad of health concerns facing employees, mistakes are bound to happen. With all this added stress, all it takes is one distracted employee to click a bad link or open an infected email attachment to bring down the entire company network or expose critically sensitive documents.
Shared devices
In many cases, there weren't enough company laptops to go around to every remote worker. When you factor in the number of students learning virtually, many households had to blend home and work activities – creating a huge security risk.
When employees work remotely, it's hard to control which sites are accessed on their devices. What's more, there is zero assurance that these users are security savvy or are practicing good cyber hygiene.
Less secure internet connections
In terms of security, home networks are typically much less robust than business ones. It is much easier for hackers to infiltrate a home network and work their way into company databases than doing so through a company network, which typically has more robust encryption and firewalls in place. Some remote employees also work from locations away from their homes using a public Wi-Fi connection, which further complicates the matter.
These are just a few of the ways remote employees broaden a company's attack surface. Unfortunately, as we've previously mentioned, many IT departments are sorely understaffed. Therefore, they can't keep up with employee needs and the security updates, patches, and risk mitigation processes needed to create more secure remote work environments.
How Managed IT Services Can Help
A knowledgeable managed IT services partner can help internal IT teams kick-start digital transformation by focusing on a few key elements:
Support
One of the main reasons organizations seek out MSPs is to free themselves from some of the day-to-day IT responsibilities. When password changes and software installations don't swamp the internal team, they can explore new technologies that can further business objectives and help the company prepare for the future.
For example, in the case of one client, partnering with an MSP gave them the resource bandwidth they needed. This support allowed them to safely pursue an e-commerce initiative that now represents a significant part of their revenue.
Security may top the wishlist of every organization, but the reality is that many teams are simply too overwhelmed to make it a priority. Although it is common knowledge that missing patches are a leading cause of security breaches, many struggle to find the time to stay current these vital updates.
A managed IT services provider can maintain a secure environment, taking the pressure off of your internal IT department. The MSP can ensure security patches are up to date, conduct frequent employee awareness training, and set up the appropriate access and identity management policies.
Managed IT Services Toronto: Shared knowledge and expertise
It's important to remember that a good MSP will work as an extension of your IT team, not a replacement. This frees up the internal team to focus on innovation. It is also an opportunity for the MSP to share knowledge and technical expertise that may help drive necessary changes.
How IT Weapons Can Help
As an award-winning, Canadian managed IT services provider, IT Weapons partners with many Toronto businesses to provide a wide range of services, including:
Service desk and technical support
Complete network and internet connectivity management
Turnkey disaster recovery and data protection
Advanced security services
SOC 2 Type II accreditation to meet the highest demands for security and compliance
System monitoring, maintenance, and infrastructure support
Public, private, and hybrid cloud services
Business continuity and backup services
Access to The Insight Hub, a comprehensive reporting and business intelligence portal
With a full array of technology and security experts at your service, IT Weapons can help you plan for the future, set the right goals, navigate today's rapidly changing business climate, and find time for innovation. Learn more about how our managed IT services can help with your IT environment and complete your organization's digital transformation, securely and efficiently.