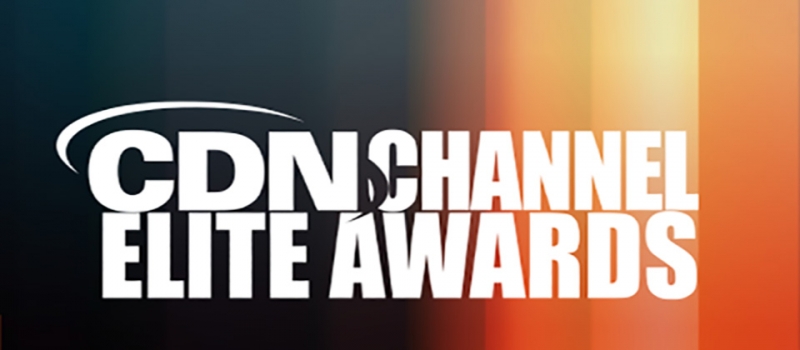 Last night we attended the 9th Annual CDN Channel Elite Awards – and for the 3rd year in a row,  our team was recognized in multiple solution categories. We netted 4 awards.  Today is a good day; the mood in the office is great and we've got this great news to share with all our clients.  Jason and I are super proud of our team.  Who doesn't love the feeling of winning?  This raises another question …  Is winning awards just about beating the competition and trying to be the best?  I think there is more to it than that.
Going after and receiving this kind of industry recognition isn't about puffing out our ITW chests.  I think it's an important litmus test for the kind of work our team is doing.  It's a great way to see how the kinds of projects we do, and the way we talk about our work, align with the efforts of our peers, and the interests of the industry as a whole.
We are fortunate enough to have great relationships with our clients … So as long as they are doing business with us, we can be pretty confident that we  know what's relevant and important to them.  But what about everyone else out there?
It seems an almost trivial point, but there is likely no better and faster way to check the barometer of our industry than to see who else is getting awarded for their efforts. What I really like about the CDN awards is the fact that they are held by (we hope) a vendor-neutral media outlet, and the recipients are chosen by a panel of experts who aren't beholden to any particular corporate agenda.
When we attend these award events and hear about what's happening in other places, we get a snapshot of what other people think is remarkable and important.  So long as the work we do continues to garner their respect and attention, we know we're doing pretty well.
My advice to other business owners is to look around your own industry for sources of 3rd party recognition.  Taking part in this process is not just great marketing fuel to share with your clients, it's a one-stop shop for good market intelligence too.