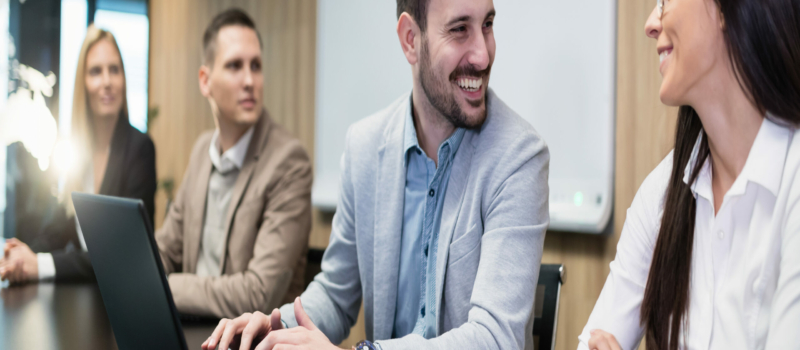 Today's uncertain economic landscape has many businesses looking for ways to get the most of their IT budget so they can continue to innovate without overstretching their budget. One way organizations are achieving this goal is by partnering with a mature managed IT services provider (MSP).
An MSP is a company that has the knowledge and ability to deliver a wide variety of IT services—everything from hybrid cloud solutions and infrastructure management to information security, tech support, and system monitoring and alerting.
Why partner with a managed IT services provider?
The recent surge in remote work and the general tightening of belts has increased interest in hiring a third party to handle some or all IT services. Though the specific reasons for working with an MSP vary by company, in most instances, MSPs are brought on board to fulfill a few common functions:
Free up IT time to work on core IT functions
Pulling IT staff away from business growth initiatives to help Frank from accounting recover his Zoom password is a waste of skilled resources. Managed IT services lets in-house IT focus on furthering the business instead of the day-to-day IT activities.
Provide service for those that don't have a budget to hire a full-time IT department
Full-time IT talent is expensive and may be cost-prohibitive for smaller businesses or startups. An MSP can take on the bulk of IT functions and you only pay for the services you use.
Quickly expand current IT POCs team without replacing them
Partnering with an MSP should enhance the in-house IT team, not replace them. Due diligence is key when hiring an MSP to ensure a cultural fit and that the IT services provider is willing to share its knowledge with the internal team, not just take over.
Get access to the latest technology and technical expertise
Technology is always evolving, and it's almost impossible for a small- or medium-sized business to purchase the latest and greatest solutions. MSPs make that a nonissue by providing access to the most current tools and technology and staff with the knowledge to use them.
Good IT people generally aren't out looking for work long. Partnering with an MSP is a great way to easily add expertise to your team when you're having trouble finding a full-time hire with the same skill set.
Simplify management of complex IT environments
IT complexity is a huge source of security vulnerabilities, and with a small or nonexistent IT team to manage your environment, your risk is compounded. Partnering with an IT services provider helps mitigate risk by centralizing critical IT functions and providing visibility into the health of your systems 24/7.
What are the benefits of partnering with a managed IT services provider?
Although hiring a managed IT services provider may seem like a big expense, in the long run, the benefits of the partnership more than compensate for the outlay:
Many smaller companies don't have the resources to frequently check their systems end-to-end for security vulnerabilities, but your MSP does. Robust MSPs give you access to highly trained security experts who will work with you to find and fix weak spots in your network and applications.
2. Single point of contact for issues
When you partner with an MSP, you know exactly who to turn to when there is a problem that needs to be resolved. Service providers are always monitoring system performance, so they often find and fix issues before you even know there is an issue to fix.
3. 24/7/365 availability
One of the best benefits of working with an MSP is that there is always someone ready to triage issues with your applications, infrastructure, or systems. Whether through ticketing, email, or phone, your IT services provider is always available to help.
4. Fast response and resolution
A good managed IT services provider doesn't let your tickets disappear into the ether. Your MSP should frequently communicate the status of open tickets and work quickly to resolve them.
Having a service level agreement (SLA) with your MSP helps mitigate this issue because you've documented the services the MSP agreed to provide. If your MSP consistently fails to meet the SLA terms, it may be time to switch providers.
5. Around-the-clock monitoring and issue resolution
Your employees need to sleep, but your applications and systems could break any time of the day or night. Managed services providers have staff in place around the clock to identify, address, and resolve issues quickly no matter when they occur. To create that same level of 24/7 support in-house, a business would need to hire seven full-time employees when you factor in vacations and scheduling.
6. Scalability
The beauty of partnering with a managed IT service provider is that you can hire them to take on as much or as little work as your organization needs. Some MSPs even offer pay-as-you-go service plans that let you ramp up services during busy times then scale back down during slow periods.
7. Stable costs
It's easy to budget for managed IT services because you pick a plan and your monthly cost stays the same. Even with the initial startup expenses, the annual cost of working with an MSP is generally far less than hiring full-time staff to do the same work.
8. Ensured compliance
Managed services providers are experts at maintaining compliance. Because they keep a finger on the pulse of every application and system they work with, they know immediately when anything changes with an application or with a regulation that may impact your organization's compliance.
9. Centralized applications and servers
Most MSPs offer cloud-based services, which provide a seamless experience for employees no matter where they are located.
10. Backup and disaster recovery
With cyberattacks on the rise and wild weather events becoming more common, it is crucial to have a disaster recovery strategy in place before you need it. Frequent, complete data backup to the cloud is a critical component of disaster recovery, and your MSP can help ensure your data is safe and fully recoverable.
11. Patching and updates
Despite the significant security risks of not keeping up with security updates, many organizations fall behind. Investing in managed IT services means you never have to worry that a missed patch will leave your network vulnerable to attack.
What are the benefits of partnering with IT Weapons?
IT Weapons understands the challenges of meeting business goals in today's uncertain climate. Whether you only want support for some basic day-to-day IT tasks or you want full IT, security, and business continuity capabilities taken care of, IT Weapons offers managed services that address your needs and your budget, including:
SOC 2 Type II certification for the strictest security and compliance demands
100% Canadian data protection
Award-winning service desk and technical support
Complete network and internet connectivity management
Turnkey disaster recovery and data protection
Advanced security services
System monitoring, maintenance, and infrastructure support
Public, private, and hybrid cloud services
Business continuity and backup services
Access to The Insight Hub—a comprehensive reporting and business intelligence portal
With more than two decades of experience, IT Weapons is the technology partner you need to deliver peace of mind with visibility and security for even the most complex IT environments. Take a look at our various managed IT services to see if IT Weapons is the right provider for your organization.