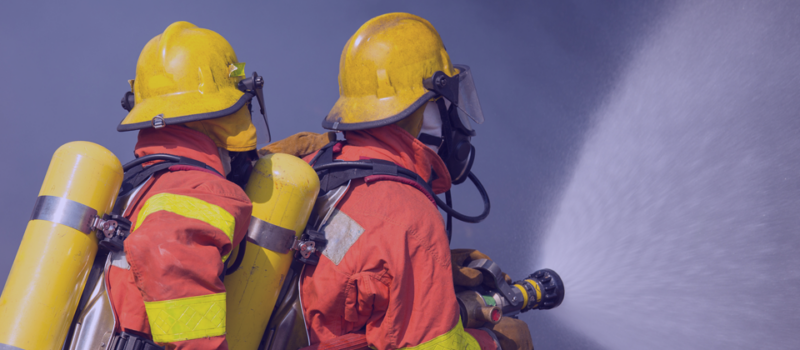 In many ways, traditional IT folks are a lot like Superman. When the seas are calm, they represent the mild-mannered, inconspicuous, and dutiful aspect of a company. Yet, when the skies darken and the seedy underworld of society surfaces, they morph into a symbol of hope and unlimited potential. This is the life of the IT firefighter; a person who exists to fix the broken and assist the needy. In the modern era of business first IT, sadly, the pure IT firefighter is becoming a representation of an outdated office persona that cannot survive in the workplace of the future, which, is now being dominated by IT Managed Services.
According to IDC, Canadian CIOs spend 70% of their time on day to day activities.
The Firefighting Problem
Business IT folks wear a lot of hats. They fix, they build, they think, and they improve. However, many IT leaders and teams often fall into the realm of reactive IT and have trouble climbing back out. Stuck in reactive-mode, the other "hats" start to gather dust, which keeps businesses stagnate and eventually obsolete. The problem is simple math; the more time IT spends on firefighting, keeping the lights on, and break/fix, the less time they have for improving business operations and researching new ways to keep your business viable and modern. This is one of the many reasons organizations consider managed services.
Think of a modern office that you visited recently and found impressive. Chances are that what jumped out most was the "cool" technology: An iPad sign-in at reception instead of an old school ledger book, LED screens on the walls displaying helpful information and news, or video conferencing rooms that allow teams to stay connected and collaborate even when they are not in the office. Advancements like these are no longer considered "nice to haves" in the office however, if the majority of the IT department's time is consumed with chasing malware, resetting passwords, and fixing the Wi-Fi, then the chances are slim to none that the company will be ready for the future of business.
Why Firefighting Needs to Change
Besides nifty new technology, IT teams are expected to innovate for their business by creating systems that save time, improve the employee experience and provide benefit for your customers. Traditional "keeping the lights on" mentality can leave a company at risk for security breaches, as it prevents IT teams from getting ahead of new cyber threats and educating employees.
What to Do With all That Free Time?
82% of companies that have moved to the cloud are saving money. 
Below is a list of activities that IT should spend time on, but typically get ignored in favor of day to day maintenance:
Disaster Recovery Planning
Security Improvements and Awareness Training
Business Strategy
Career Enhancement
Mobility Services
Capacity Planning
Business Intelligence (BI)
Security Awareness
Risk Assessment
Proactive vs. Reactive
Given the limitations of a firefighting mentality, many organizations have taken steps towards fostering a proactive approach to IT maintenance. One of the first steps a company can take is to create and maintain a vigorous patching schedule. While it may sound simple, a lot of businesses do not take the steps required to test and install new patches and fixes. This is a simple step towards preventing security breaches and keeping your servers running smoothly.
Another step towards building a culture of proactive support is embracing automation. Last year, human error represented 22% of all data centre outages, while IT equipment malfunctions only resulted in 4% of reported downtime (Ponemon Institute). Proactively limiting human intervention, then, can significantly lower the risk of system issues, which would lead to less firefighting in the end.
The [Managed IT Service] Way Out
The primary way to get away from IT Firefighting is to offload day to day tasks to a Managed IT Services Provider. By removing server maintenance and other everyday activities, IT leaders can increase the amount of time they spend on business improvement and innovation. It is also good to start small, such as outsourcing a few IT projects, such as a system upgrade or security review, and moving to bigger time savers such as handing off server maintenance and monitoring. Remember this simple truth…the more time you have, the better you can support your company.
Is your business ready for Managed IT Services? The right MSP can be a real game-changer. Learn more about IT Weapons and our customizable Managed IT Services solutions.