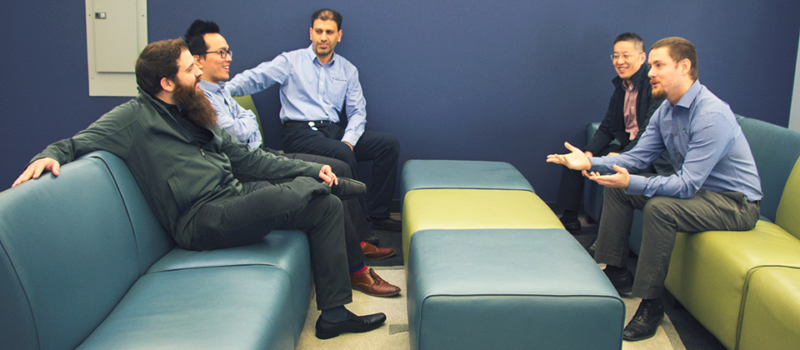 Switches, routers, gateways, APs, hub, links, WANs, LANs, and firewalls…these are part of the components and technology that make up an IT Network, which allows people to share data and connect with the outside world. The IT Weapons Networking Team is responsible for making that happen.
Networking is a complex process with many moving parts, yet, most people are only aware of their Network when things aren't working the way they should. The IT Weapons Networking Team is built to make sure that corporate networks remain functional at all times and secure from outside threats. This team is responsible for building and designing a variety of networking solutions, including:
Corporate Wi-Fi
Wide Area Networks (WAN)
VPN and remote connectivity
Network security and content filtering
Firewall configurations
In addition to building networking solutions for our clients, the ITW networking team is also responsible for providing additional support to our Service Desk and Network Operations team in the event of a networking issue.
In recent years, the ITW Networking team has evolved to meet the demand for modern communications solutions. As a subset to our networking team, the Unified Communications team is responsible for modern VoIP and communication technologies, such as:
Voice and video conferencing
Telepresence and instant messaging
Screen sharing and real time collaboration
IP Telephony
As an important component of any IT infrastructure, our Networking Team of certified experts aims to keep our clients connected, secure, and productive at all times.