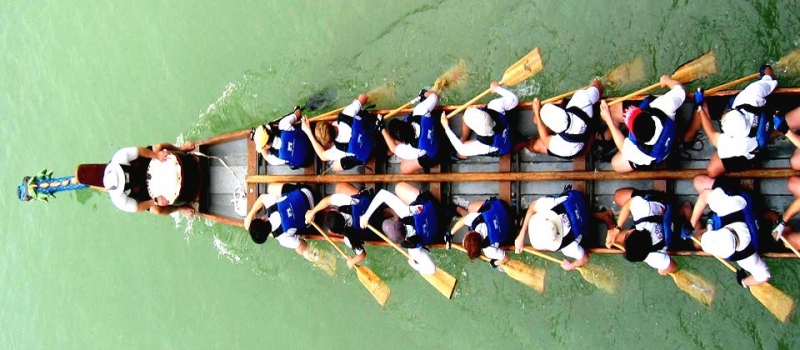 Jeremy and I spent the morning visiting with Senior Management and the IT Team for one of our newer Cloud clients.  We make it a point to spend a little more time with Cloud clients, it's nice to stay close to forward thinking companies.  It helps us get real-time feedback on our latest services, and if nothing else, they tend to be inspiring.  We were happy to hear that they are "… aggressively seeking growth via investments in Marketing and Technology."   As I said to them, I get so fired up talking to small businesses that are on the move (because they are just like us).  Our growth paths are similar, and so were the core values.
At these executive meetings, one of the things I like to be candid about is this;  it is in our (IT Weapons) best interest to help them grow their business.  Gone are the golden days of one-sided Gordon Gekko business relationships.  In business, like in nature… Symbiosis is what generates long term customer loyalty and profit.
The clients we met today—and our growing relationship with them— are a real testament to our core philosophy.  They can focus on their own strategy, confident in knowing the IT plumbing is in good hands (our hands).  As the industry moves closer to the Cloud, the range of systems managed outside of the 4 walls of your business increases.  And so the client's reliance on us (the technology partner), to "keep the lights on" becomes much more personal and important.  They need to trust us.   When that trust gets established—hopefully nurtured by executive meetings like today's— the client's IT Team can be confident to focus on improving their own user productivity, executive reporting, and long term strategy.
We recognize that outsourcing is a huge leap of faith for some organizations.  But frankly, we are worthy…. The trick is being able to communicate that without bragging, and without being pushy.   These no-pressure meetings have been so good for us and our clients.  Our businesses are kept in sync and I get to check in and get direct (unfiltered) opinions on our service and account management.   Make no mistake, it is not a new thing to spend time with customers … but it is critical and I get energized and proud everytime I visit one of our valued clients and realize that our philosophy works, and that plenty of people share our values.