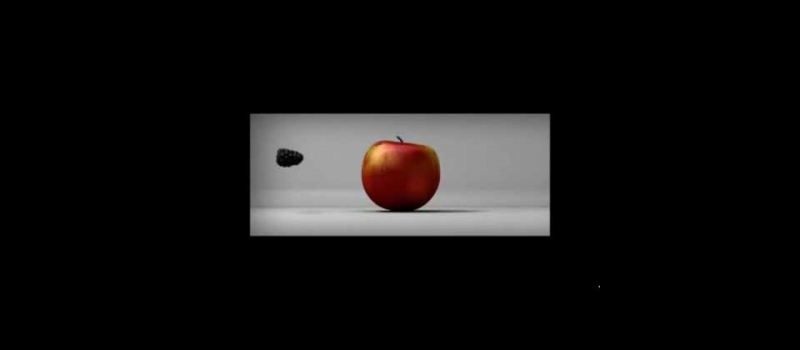 Perhaps the biggest problem with all these consumer devices on corporate networks is the lack of proper support tools and device management capabilities that BlackBerry users have long enjoyed.  Happily, we see that supportability and manageability of iPhones for the enterprise is maturing.  It's almost where it needs to be for widespread acceptance and to be in line with security best practices.  Wait … Did I say "almost there"?   You might ask, "Aren't there thousands of iPhones in corporate hands right now?"  Yes.  Unfortunately that's true.  Perhaps you're one of those early adopters who've been accessing work email and data on an iPhone.  Well, I have been watching you and your impact on business IT for a long time.  You are causing a whole lot of issues, and you can be expensive.
It starts with the executives and the IT folks themselves; they get curious and want the latest stuff.  Pretty soon the ball is rolling, and compromises are made.  Special case users and VIPs are one thing; most IT teams can accommodate them without too much hassle.  But IT folks are now facing tremendous pressure from the Generation Y workforce that is tech-savvy and accustomed to immediate satisfaction.  They want their devices or they're going to work elsewhere.  And while freedom of choice is great, the lack of controls and compliance policies stands in sharp contrast to the traditional IT management model – which emphasizes standardization, security, and ease of management.  I don't think most executives realize the true cost of mobile device management.
In an effort to appease executives and ease external pressure, all too often the IT folks have been forced to support consumer devices in a corporate IT environment.  Blind eyes are turned when security concerns are raised and the true support costs (including time spent) go unmonitored.  Our industry simply waits for vendors to fix those problems.  The latest iteration of the iPhone goes some way toward dealing with security concerns; but in no way are they close to the policies and the compliance level that BlackBerry offers.
Old World vs. New World
Right now IT Weapons can completely support BlackBerrys with almost zero need for user interaction. You can provision, monitor, install apps, remove apps, patch software, keep asset inventory, remotely lock devices, instant message, kill the device, and even remote control – all from a central management console at our office.  There are also over 450 policies that can be applied permitting or denying groups or individuals certain abilities.  Now THAT is enterprise control and support – that is low TCO and low security risk – Unfortunately … That is also how things "used to be." That's the old world.
In the (current) New World, a user can self provision their own iPhone and call IT to "…connect them to email".  We can allow or deny that access and then 'push' the settings to their device.  If they lose the device they can 'Find My iPhone', put a message on it to call a number, or remote wipe/kill the device.  As a consumer or user that sounds great.  As a business leader or IT professional (whose data is on that device), that kind of accountability distribution is unwise to say the least.  Who's responsible for security and compliance now?  That's unclear.  Now what about technical support?
If a device user needs help, the IT team cannot do much more than have the remote user describe their issue and try to help (like working with a blind fold on).  So, accountability and supportability are currently issues.   However, in the spring and again in the late summer Apple will be opening their APIs (hooks for third party application developers) so that these issues can be solved.
Mobile Device Management
This has spawned a new market segment for business app developers called MDM or Mobile Device Management.  This is interesting because RIM chose to create their own controls (BES), whereas Apple is staying true (so far) to the vision of Steve Jobs wherein Apple doesn't really care about business – a user is a user is a user.  If people want to create custom 3rd party add-ons to make Apple stuff behave like a BlackBerry in a corporate environment, they are welcome to do so.
The area of Mobile Device Management is something that IT Weapons is watching very closely … Remember, on any given day, we are responsible for the security and performance of over 8,000 mobile devices.  As the market for iPhone support and management matures, we'll be right there to ensure our clients are on the cutting edge.  We can (and do) manage plenty of iPhones and iPads … The only worry is that compared to enterprise-readiness and efficiency of BlackBerry, it's much harder (more expensive).
My Needs as a Mobile Device User
Before I share my experience with the actual transition, here is an analysis of my requirements and current struggles as a "special case" mobile device user at IT Weapons.
My last device was a Blackberry Torch
I travel (primarily in Canada and the US) on average 1 week per month
I use about 200 voice minutes per month
I get about 4,200 (real) emails per month
 I send about 1,300 emails per month
I have about 4,500 email contacts
My Priority Apps:
Email, Calendar, Notes, Tasks, Contacts, LinkedIn, Twitter, Web Browser, ShoreTel Mobile Call Manager, Air Canada, BBM (mostly personal), Flashlight
Microsoft Exchange integrated Email and Calendaring are critical to the entire IT Weapons team.  We are super-dependant on fast/reliable communication.   Outlook integrated Notes and Tasks are also very important – we use them as key 'quick' information stores/priority lists.
PDF Viewing (via email) is also very important.  Nearly all of our client-facing documentation (purchase orders, invoices, reporting) is delivered via emailed PDFs from our various LOBs.
Nice to Haves:
Here are some things I run on my iPad which would be great to have on a 'phone' to unburden me.
Citrix Receiver (access to my corporate desktop and demo environments)
GoToMeeting & WebEx (online Meetings)
GoToMyPC (remote control Home PCs and Macs)
Remote (Control iTunes from anywhere in home)
 iAssociate (horribly addictive game … it's my 'Angry Birds')
Podcasts
Skype (free video calls home when travelling)
Banking
Movies
Act as a MiFi (Personal Hotspot)
My Current Struggles with BlackBerry
Peformance: as time goes on, it's getting slower – frustratingly so.  Some days I want to smash it
The camera is slow and cannot be used for a quick shot (ie: on tour with a client – seeing something that requires technical attention, taking a pic of a whiteboard before erasing)
Web browsing:  it sucks.  There is no such thing as a quick look up
PDF Viewing is HORRIBLE
Citrix Reciever is slow and unusable
Cannot act as a MiFi
Tomorrow's Episode:  The first few days on the iPhone in the real world … and why I ignored Android.
Stay tuned …