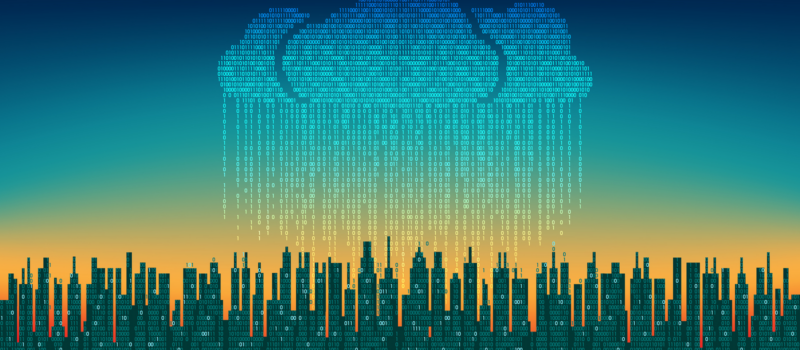 Whether it is for storage, hosting, Software-as-as-a-service based applications (SaaS), or Infrastructure-as-a-Service (IaaS), most businesses today use some form of Cloud services. In fact, Forrester has predicted that more than 50% of global enterprises will rely on at least one public cloud platform, and the number doesn't even take into account the number of businesses that utilize private Cloud services. Combined with an increase in utilizing 3rd party companies to provide IT support, Managed IT Services providers play a significant role for organizations of all sizes. If your organization has already made the leap towards Cloud and IT Support services, it is important that you take an interest in how your Managed IT Services provider handles several aspects of their business. Below are four key things you need to know about your Managed IT Services provider.
What is their Training and Education Plan for Their Employees?
When you first start working with an IT Services provider, they will likely give you a list of all individual certifications and accreditations that their employees hold. Certifications are a key component for any IT services provider as they shows you their commitment towards education and industry trends. Ongoing employee education is valuable for businesses that utilize Managed IT Services because it ensures you that they are staying in front of industry trends and constantly evaluating new technologies that could eventually support your technology and business goals.
In addition, most industry certifications are not that easy to achieve and maintain as they often include exams, studying, lengthy applications, and ongoing training to maintain. Companies that have a documented plan and resources set aside for the time commitment and added cost show a strong dedication towards employee education, and in turn towards the future of your business.
What's Currently Brewing in the Idea Lab?
As mentioned above, Information Technology is an ever-evolving blend of ideas, technology, and concepts. One of the core things you want to see with your Managed Services Provider is an ability to predict the future. Ask your IT Services provider what they have cooking in the R&D lab, and how it might benefit you as a client. Technology companies that remain static are headed down a dangerous path, and you want to make sure that you aren't on that path with them.
Who's in Charge of What?
There are many moving parts for any IT environment, including storage, networking, backups, security, hardware procurement, virtualization, application delivery and much more. When utilizing an IT Services organization for IT support, it is important that you have a relationship with the team that built and developed your systems and not just the team that maintains it. When using a Managed IT services provider, make sure that you have access to the key figures in the organization. This will provide you with an added layer of comfort while also making sure that you don't waste time with the wrong team or department. At a minimum, you should know the key team members for each of the following areas:
Cloud Upgrades
Security
Support
Procurement and Licensing
Finance
Marketing
What are the Tools of the Trade?
Just because someone else is using the tools, doesn't mean you shouldn't know what they are. Don't be afraid to ask your Managed IT Services provider what software, applications, and programs they use to manage your IT environment. Even more so, don't be afraid to ask why they use it. Technology evaluation is super important for an IT Services provider, and you should know why and how your provider selects their tools.
Conclusion
The basic motto when it comes to working with individuals who work with your critical IT infrastructure is simple: Knowledge is power. The more you know about them and the more access you have to their key employees, the better.