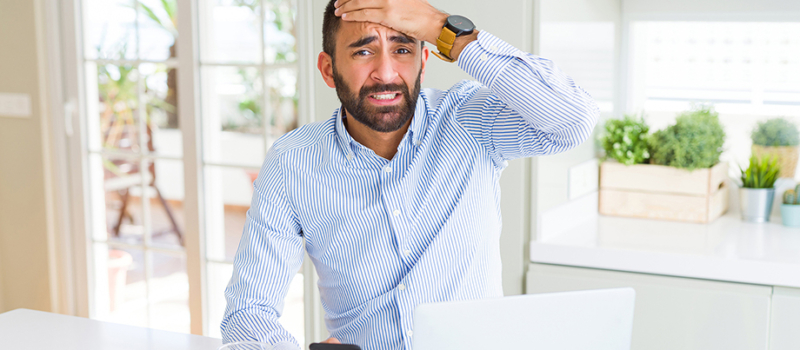 The year 2020 redefined workplace communication tools as we know it. Whether working from a home office, an unfinished basement, the comfort of our beds, or even a bathtub, it was a consistent challenge to stay sane and productive. While many found solace through new forms of correspondence, such as Microsoft Teams, effective remote communication continues to present a significant challenge for businesses worldwide.
Establishing a robust system for your staff to connect and collaborate has never been more critical. Unfortunately, many businesses still face challenges in this regard. Below are three common issues that can hinder an organization's workplace communication practices: too many tools, outdated phone system, and your tools aren't in the cloud.
#1 Too Many Tools, or "Tool Overlap"
Cloud applications are great: they are easy to install, quick to learn, and require little maintenance. As a result of their ease of use, however, organizations can end up with several solutions that essentially perform the same function. This could mean the sales team using Slack and GoToMeeting, or the marketing team using Teams and Planner.
Too many platforms can be overwhelming for employees and a headache for your IT team, resulting in missed messages, productivity delays, security concerns, and frustration.
70% of companies are relying on 2-5 communication providers. Source: 8×8
In a recent study, 91% of IT managers said they manage at least two communications tools for their business. Below is a list of commonly used solutions that compete within one another:
Communication tools: Slack, Microsoft Teams, Cisco WebEx, Zoom
File storage: Google Drive, DropBox
Project management: Monday.com, Planner, MS Project
If your business supports two or more of these applications at the same time, you might have tool overlap.
Want an easy way to improve productivity? Use a single communication solution. You can do this with a modern, cloud-based phone system. They typically have their own collaboration channels, and can easily integrate with existing solutions like Microsoft Teams or CRMs like Hubspot.
#2 Outdated Phone System
Phone systems are an afterthought for many businesses. After all, when is the last time you upgraded yours? It's more likely that after setup, you only care that it works. When you consider the recent improvements to modern unified communication platforms, however, your outdated phone system could really be preventing your staff from being at their best.
15% of the time we spend communicating in the current landscape is wasted.
Modern cloud-based phone systems reduce operational complexity by combining communication methods into one simple platform. They also provide new and exciting features that can improve your company's image and transform your staff's productivity. With modern interfaces, these systems allow for quick administrative changes while giving you more in-depth insight through analytics.
For phone-based organizations like call centers, the move to a modern system is imperative. If you haven't upgraded, you are missing out on some major advantages like AI. These features can direct calls to the most qualified attendant automatically, detect emotional cues in a caller's voice, and pick up on trigger words that could prompt supervisor intervention. If you want to learn more, we wrote a blog on the future of digital transformation.
#3 Your Workplace Communication Tools Aren't in the Cloud
38% of businesses say that they're planning on making the move to the cloud with their communication technology. 33% of respondents have switched to the cloud already. Source: Frost and Sullivan.
As we've established, on-premise solutions come with operational complexity and limitations. It's simple: non-cloud-based solutions do not support a modern business ecosystem. With cloud-based tools, you are better prepared to support business growth with scalable programs and apps. You can give employees the freedom to work from anywhere, and keep them safe at the same time with consistent updates and security: these solutions often utilize next-gen security solutions and are built with security in mind. Don't rely on older systems that put you at a disadvantage.
The future of business is already here. These state-of-the-art solutions equip your team with tools to be innovative and secure, all at an affordable price. In today's work from anywhere world, cloud applications have become a necessity, and that goes for all workplace communications tools.
Interested in transforming the way your team works? Contact us to learn how you can leave 2020 behind for good and step into the future.