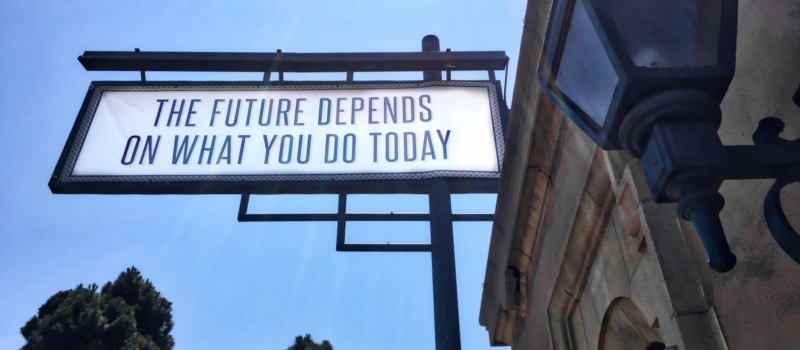 It's no secret the past year has changed the nature of business forever. Organizations in every industry, whether B2B or B2C, had to rethink business processes due to social distancing laws and changing client behavior. In fact, IDC research from late 2020 suggests that up to 5 years of work and investment into tech innovation and digital transformation took place in less than 9 months.
2020 saw the reimagining of billing and payment workflows, document approvals and signatures, and client engagement methods. The elimination of physical processes transformed insurance, banking, and retail. Visiting a branch or store in person is now all but obsolete.
We all long to socialize and shop in person for certain things, like clothing. However, today's digital-first world of curbside pickups, online engagement, and self-service isn't going away. Remote working, remote collaboration and digital-first engagement are the new standard.
In 2021, business owners waiting for the world to "return a pre-pandemic normal" will either be disappointed or out of business. Canadian technology leaders must embrace a digital-first, security-first mindset towards their information and technology ecosystem.
The arrival of the "new normal" does not mean the transformation will be easy. This new year may bring a time of reflection, hope, and opportunity, but many companies still struggle to play "catch up" as the effects of these changes take hold. As we look forward, here are three areas of permanent digital transformation that businesses must be aware of: security first in everything, digital collaboration tools, and disaster recovery and backups.
Security First in Every Digital Transformation
Unfortunately, cybercriminals often exploit times of crisis to find the opportunity for the most gain. Experts now estimate that the financial impact of cybercrime has passed the illegal drug trade.
2020 saw data breaches and cybercrime incidents skyrocket across every industry. As Canadian businesses struggled to adjust, their vulnerability increased tremendously.  Instead of creating and storing data within a safe office network, companies now had to deal with a distributed, mostly untrained workforce taking their devices home. This mixing of personal and professional activities online, coupled with the stress of achieving a pandemic work life balance, presented a security challenge never before seen in business.
According to Kaspersky, up to 75% of Canadian workers received no security-related training on managing the increased risks of working remotely at home.
If you haven't already, now is the time to evaluate your organization's security posture and plan for this as a permanent part of your operations. Increased investment in advanced endpoint protection (anti-malware and threat detection tools) and an ongoing commitment to security education is essential.  You need to take a security-first approach to all technology purchasing and architecture decisions, with widespread remote work and increasing digital-first engagement with your clients at the heart of all your planning in 2021 and beyond.
Digital Collaboration Tools
Sure, we are all getting "Zoom fatigue" every week, but make no mistake. Digital-first engagement for internal collaboration and client interactions is not going away. Ever.
Whether you're creating Zoom accounts or using Microsoft Teams features for your staff, it's essential to ensure they interact smoothly (and securely) with your legacy communication tools and TELCO subscriptions. If your old phone system doesn't work with your new solutions or doesn't provide the protection you need, it might be time for an upgrade to a cloud-based VOIP solution.
Technology leaders must be in sync with finance this year to take a hard look at communication and collaboration spending. There are cost savings and budget stability to be had with today's cloud-based collaboration and managed voice solutions from your IT provider. Now is the time to figure out the best way forward for your phone system, internet connectivity, and video conferencing tools.
Disaster Recovery & Backups:
2020 taught us that, as business leaders, it's impossible to anticipate every disaster. However, we can certainly plan for business disruptions and invest in impact mitigation: whether caused by natural disasters, cybersecurity incidents, or good old-fashioned human error. The pandemic necessitated billions of dollars in new technological investments like remote access, cloud services, and productivity tools.
But now, as digital transformation sets in and you move past survival, your team needs to scrutinize your ecosystem with an eye to disaster recovery and data backups. What do your architecture and workflow look like? Have you updated your business continuity plans?  With so many Canadians leveraging cloud-based productivity tools, more and more data is getting created outside your traditional network.  Are you backing up that data appropriately?
The need for good business continuity and disaster recovery plans has never been so clear. There's no better time than now to look back at the changes and update your plans, procedures, and tools accordingly.
Redefine Your New Normal
What was done out of necessity to secure remote work, digital collaboration, and client engagement must now be accepted as the 'new normal' moving forward.
In 2021, it's time to ensure you haven't accumulated too much "technical debt" in the 2020 "survival scramble."  Examine the changes you made and the new vulnerabilities you face through the lens of acceptance: THIS is now the new normal.  We aren't going back to the way things were before.
Need help in navigating this landscape? Let us be the guide to your company's new normal. Check out these Business Continuity and Remote Work Solutions we curated to help you thrive in the "new normal."