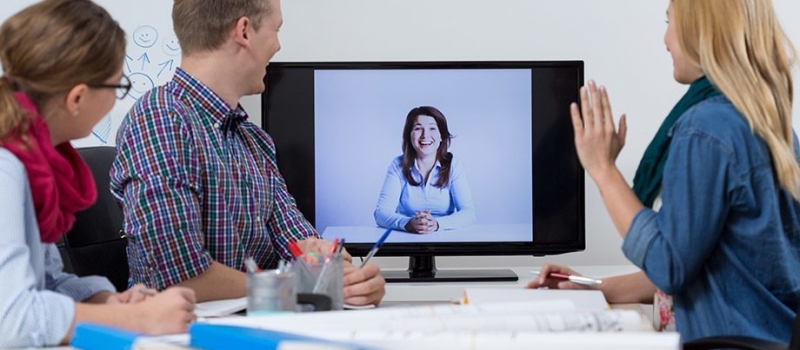 Thanks to video conferencing, the way the world communicates will never be the same.
In today's world, video conferencing is no longer just used in the boardroom or conference room. Look up at your monitor or laptop. Chances are you have a camera staring right back at that beautiful face of yours. That's right. Video conferencing solutions have now been extended to mobile devices, desktops and laptop computers, which allows users to be mobile while still connecting face-to-face with anyone. What a world we live in.
Video conferencing solutions now allow companies of every size to empower employees, share knowledge and collaborate while also creating strong business relationships. With 80 percent of communication consisting of non-verbal visual cues, the ability of teams to understand, process, and collaborate over distance is critical in this mobile age. Establishing strong virtual teams allows for a more productive working relationship between partners, vendors, clients and employees across all time zones. Being able to host a meeting through video conferencing and seeing the reaction of the people you are talking to not only gives you a better idea of how you are presenting, but also accelerates sales and service productivity with quicker decision making.
Interaction in real-time is the solution, and there are secure and reliable (not Skype!) resources available for you.
No more endless email chains and messages. No more expensive travel costs or staring at a phone in conference rooms. Unlike popular collaboration tools such as Go-to-Meeting and Webex, Skype has had its fair share of issues; dropped calls, insecure connections, lagging and the fact that it bypasses your firewall; we are not a fan.
Video conferencing has been embraced by every Weapon in the ITW Arsenal, and we would be glad to show you a bit more about how it has changed our daily business lives, how it keeps us connected, and how it makes our team so close.