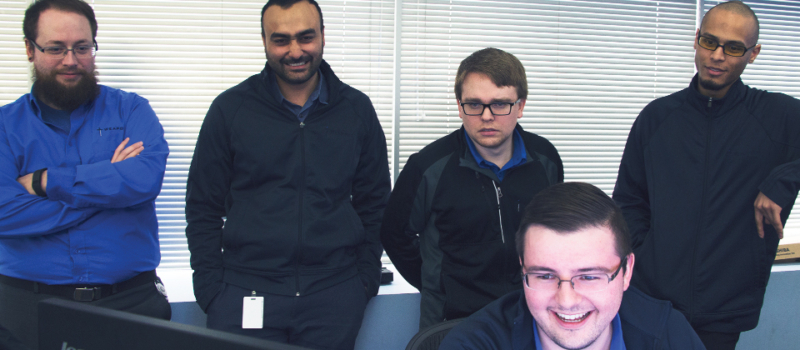 There are many complex layers involved with IT support. From helping employees with desktop issues, to securing critical systems from ever evolving threats, the world of IT support and maintenance is chop full of multiple moving pieces. In order for an organization to continue providing a robust support offering, it is important to continuing adding layers, and for IT Weapons, this is best represented by the addition of a dedicated Problem Management Team.
What is Problem Management?
Problem Management is an ITIL (Information Technology Infrastructure Library) best practice that provides both a proactive and reactive approach to solving technical problems and issues. Instead of reactively addressing issues as they arise, a Problem Management team aims to uncover the root cause of complicated issues and looks to address "problems" before they become critical "incidents."
The ITIL Definition: Problem Management is the process responsible for managing the Life cycle of all Problems. The primary objectives of a Problem Management team is to prevent Incidents from happening and to minimize the impact of Incidents that cannot be prevented.
The IT Weapons Problem Management Team, for example, is tasked with discovering the root cause of the problem and putting plans in place to resolve it or address it quickly should the problem arise again.
Problems vs. Incidents
According to ITIL, an "incident" in an unexpected interruption to a service (think sudden loss of a company internet connection, a server crashing, or the inability to access email or another critical service). For an issue to become a true "incident," it must impact service, such as hindering people from properly doing their job during business hours.
On the other hand, a "Problem" is a more severe condition that involves a number of related incidents. Problems require additional attention in order to avoid future incidents from occurring.
Why Have a Problem Management Team?
As mentioned above, Problem Management provides a proactive means to addressing IT issues, which ultimately leads to less incidents occurring.  By having a dedicated Problem Management Team, your organization will benefit from this proactive approach without hindering the level of end-user support you are also providing.
Furthermore, the IT Weapons Problem Management Team fills a critical role by adding on another level of escalation when dealing with critical issues. By escalating critical tickets from the Service Desk to the Problem Management Team, IT Weapons is able to address the issue without affecting regular maintenance schedules, system monitoring, and user support.
Interested in learning more about our Managed Services practice?