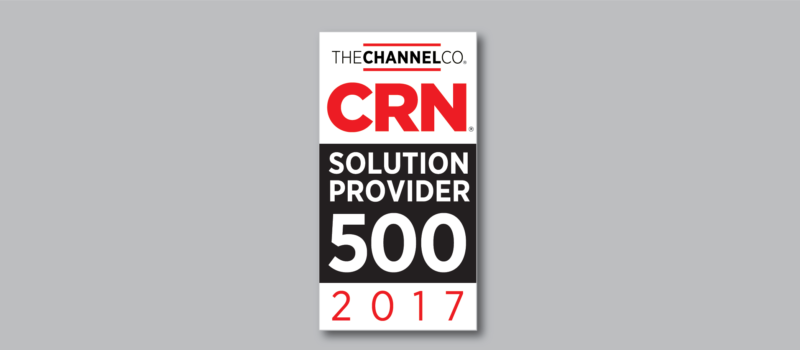 IT Weapons, the IT services division of Konica Minolta Business Solutions (Canada) Ltd., is excited to announce our inclusion on CRN's 2017 Solution Provider 500 list! The Solution Provider 500 list honours the largest technology integrators, solution providers and IT consultants in North America.
"As always, this was a team effort," said Ted Garner, President of IT Weapons. "Everyone on our team works incredibly hard everyday, so it is always special to see that level of dedication get recognized."
"CRN's Solution Provider 500 list spotlights the North American IT channel partner organizations that have earned the highest revenue over the past year, providing a valuable resource to vendors looking for top solution providers to partner with," said Robert Faletra, CEO of The Channel Company. "The companies on this year's list represent an incredible, combined revenue of over $318 billion, a sum that attests to their success in staying ahead of rapidly changing market demands. We extend our sincerest congratulations to each of these top-performing solution providers and look forward to their future pursuits and successes."
The complete 2017 Solution Provider 500 list will be available online at www.crn.com/sp500 and a sample from the list will be featured in the June issue of CRN Magazine.
About IT Weapons
IT Weapons is the nationwide IT services division of Konica Minolta Business Solutions Canada Ltd. As a Canadian leader in managed IT services and secure cloud services, our team will help streamline your technology so you can focus on business performance, not system performance. IT Weapons can help you increase your productivity and drive innovation.
For more information, follow IT Weapons on LinkedIn, YouTube and Twitter @ITWeapons.