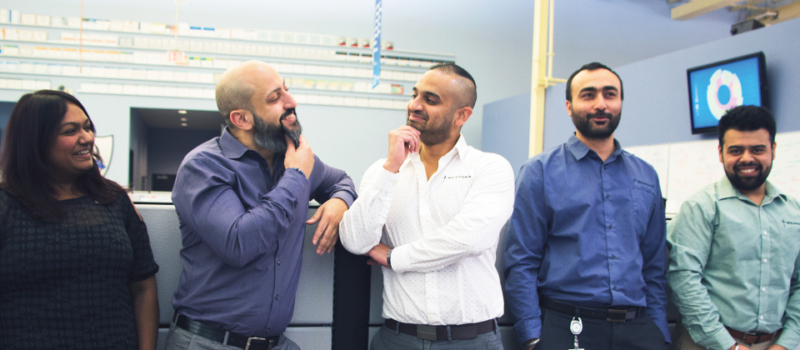 From Windows Server, to the Microsoft Office Suite of applications and the ever-growing popularity of Office 365, Microsoft technologies represent a major component to almost every organization's IT environment. Microsoft technologies and products can be used to solve both basic and complex needs for your company, such as providing a platform for secure online file sharing (OneDrive, SharePoint), accessing productivity apps from anywhere, and providing the basic structural backbone for employee identities in the form of Active Directory.
At IT Weapons, we pride ourselves on the expertise and commitment of our technical teams. It's no secret that Microsoft technologies play a central role in so many parts of your IT ecosystem.  From the data centre to the desktop and across every department's core applications, our Microsoft Team is there to ensure things are built right and running smooth. As a business, IT Weapons aims to be "Vendor Agnostic," focusing on the best possible solution for meeting the needs of our clients. However, as a company with specialized teams that deliver expert consulting in a variety of technologies, IT Weapons requires a specific Microsoft team that specializes and excels in that area.
ITW's Microsoft Technologies team supports, designs, and maintains backend IT systems such as Active Directory for identity management, Exchange for email and messaging, SharePoint for collaboration and document management, SQL servers for storing and retrieving data as required by other applications, and Office 365 for cloud based office productivity. While most office workers are familiar with Microsoft productivity apps such as Word, Excel, PowerPoint, and Outlook, the average employee may not understand the significance of the backend server infrastructure that goes into simply allowing you to log in and start work in the morning.
Besides building server environments, our Microsoft team is also responsible for providing best practice recommendations for ensuring a smooth and secure end user experience. With a litany of policies and configuration options for Microsoft systems, one small mistake could cause serious security and user experience issues for employees, which strengthens the importance of having everything properly set up correctly on the back end.
If you have ever worked with IT Weapons in any way, then chances our your path has crosses with the men and women of our Microsoft Technologies team.