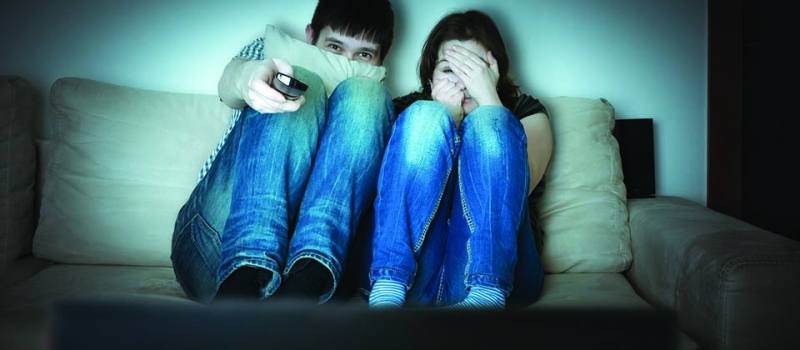 For many thrill seekers who enjoy a good fright, watching scary movies is a Halloween tradition. Basic Cable Television for the month of October is dedicated to an endless array of classic horror films, new age torture flicks, and even feel good Halloween tales such as "It's the Great Pumpkin, Charlie Brown." (The latter being one of our favourites). As your family prepares for a marathon of the Walking Dead, our team wonders, "What if we made a scary movie about IT horror stories?" Although the thought made our skin crawl and our servers reboot, here are 4 fictional horror films about the world of IT maintenance, end user support, and information security tales gone terribly, terribly wrong.
The Night of the Living Ransomware
Jenny, a fun loving accountant at a large artisan soap company, stumbles across the download of a lifetime…the entire series of the Golden Girls, completely free…packed with director's commentary and never before seen deleted footage! What Jenny doesn't know is that behind this seemly innocent download, lurks the hidden dangers of (cue scary horror music)…Ransomware! This new threat will hold all of Jenny's critical company data hostage until she pays the ultimate price.
The Modem in the Woods
Bill, an aging corporate CFO, has recently completed the construction of a spacious home office at his remote cottage in Northern Ontario. While working from the cottage alone one cold, fall night, Bill begins to realize that his modem, his sole connection to the outside world, has developed a mind of its own. A night of terror ensues as Bill races against the clock, and bandwidth, to make it to the morning alive…and connected!
28 Complaints Later
Suffering from the day-to-day tedium of resetting forgotten passwords and plugging in monitors, Daryl, a rough around the edges Systems Administrator, receives a complaint from a co-worker that threatens to push him over the edge. Broken keyboards, lost files, and shadow IT finally take over and force Daryl on a psychopathic rampage that leaves his team abandoned…and systems vulnerable…
The Nightmare on (Insert the street your Data Centre is on)
When working late one Halloween to patch several critical servers, Hans, a happy go lucky Service Desk Analyst, accidentally falls asleep, only to awake to a dream world set in a data centre turned into a haunted maze of Halloween horror. Hans must battle possessed Cooling Units, Zombie Servers, Haunted switches, and evil networking cables as he fights to wake from this nightmare…all while still patching the servers!!!!!!