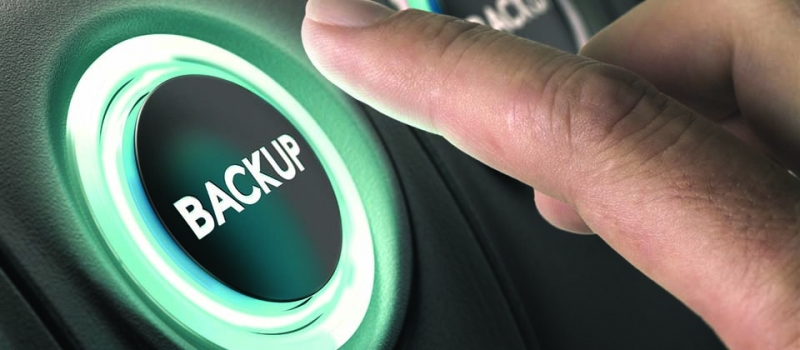 Few things chill the blood in IT like the thought of downtime and data loss. There is no denying the importance of data backups. They need to get done, and they need to get done often.  Over 75% of businesses report at least one outage and data loss incident in the last year.  Downtime and lost data mean lost revenue.  Plain and simple.  We all know it's important, but it's not where you should be spending your time. Managing your own backups is becoming a losing game.
Virtually everything on your company network creates data – and the volume of information that your IT team is responsible for managing is increasing at mind boggling rates. Backups need to get done at night and on weekends when your staff isn't using the bandwidth and other resources.  So when does your IT team sleep?  When does your IT team focus on forward looking initiatives?
The pressure is on Canadian IT leaders to innovate, drive digital transformation, and help deliver better customer engagement.  The marketing, sales, and analytics projects that involve new technology are the ones that you want to be focusing on – not managing and testing backups.  Most business owners simply assume this stuff is getting done.  When it comes to backups, IT needs to be able to "set it and forget it".
Think about it – backups are about "what if".   Just as you shouldn't be spending your time worrying about your insurance policies or the warranty on the devices you own, you shouldn't be wasting your time on basic (albeit critical) tasks like data backups.  You have better things to do. You worry about insurance only until you know you have great coverage from a trusted provider. Then you get peace of mind when it comes to "what if".  Same goes with your new car's warranty coverage for parts and labour.  You should worry about it once, up front when you're shopping (looking for great coverage), and then you go about the business of driving.  You get peace of mind knowing that if something goes wrong, you are covered under the warranty.
But here's the thing – what are the hidden costs if something goes wrong? What will it take to get things back to normal? When it comes to insurance coverage, you have that nasty deductible to worry about.  There is paperwork and red tape to cut through.  There are insurance adjusters to coordinate with before your claim gets processed.  Likewise, think about your car's warranty coverage if your car breaks down on the highway.  Sure, you won't have to pay for the parts and labour covered under warranty – but how do you get the broken car to the dealership if you're on vacation?  What's your time worth?  Did you get roadside assistance (or a CAA membership) included or do you have to pay a tow truck driver now?
The same story is true with your company's data backups.  Just having the coverage (offsite copies of your data) isn't enough.  If reasonable restore and recovery options aren't baked into your backup strategy, your business is still at risk. Today's virtual, high-performance IT infrastructure is complex to operate and the risk for outages is real; managing it effectively (so your business can run smoothly) means you need expertise to regularly upgrade, patch, secure, monitor, and back up your company data.  A backup job (even if it's automated) is useless if you cannot verify it was done properly; that the integrity of the information is intact and recoverable.  So when do you test your backups?  How often?  Have you tested your recovery and data restore plans?
Backups are critical.  But stop wasting your time worrying about them – get a solution that delivers real end-to-end assurance and keeps your business safe.  We can help.