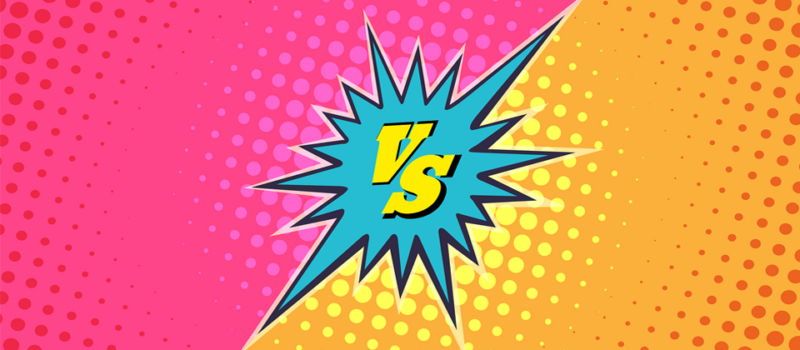 Have you ever seen the Showtime series The Affair? Unsurprisingly it's a story about…(cough, cough) an affair. Where the show stands out from the typical world of television drama is how the story is told. In each episode, viewers are shown multiple perspectives on the same story as it is being "remembered" by one of the main characters. As each character is affected by memory bias, the same story is told with many notable differences.  Different perspectives of the same occurrence can often result in relationship struggles in the real world, which is quite prevalent when it comes to business technology.
How many times have you, an employee, complained about technology in your office? Armed with only your frustration, your perspective begins and ends with a poor experience where IT is to blame. Below are three common business scenarios examined from both the perspective of the employee and the point of view of the IT department.
Scenario #1: The Network is Slow
 The Employee
One of the most common frustrations for employees is a slow connection to the internet. As an employee, you may notice certain times of the day where the internet appears to operate at sloth like speed, and complaints to your IT department are only answered with, "I'll look into it."
The IT Department
A system administrator that shall not be named once commented, "Yeah, everything slows down around lunch time because everyone is watching cat videos on YouTube." This speaks to the greater problem of bandwidth, where too many simultaneous people using the internet at the same time can cause slowness issues. Also, this problem may not be in the hands of the IT department if the telecommunications connection to your building is maxed out.
Scenario #2: Shadow IT
The IT Department
Shadow IT, or when employees use non-sanctioned devices or applications for work purposes, can be a major pain in the butt for the IT team. Unapproved apps, such as Dropbox or Google Drive, can result in data breaches or other security policy violations. Controlling Shadow IT can be difficult since your IT team may not even know about it until it is too late.
The Employee
"What? I just wanted to get my work done!" Shadow IT often emerges because employees simply cannot wait for IT to develop a new solution for a developing need, or they didn't even know that they were doing anything wrong. With tons of software-as-a-service (SaaS) applications available on the internet, it is hard for an employee to not find an easy to use solution for their technology needs.
Scenario #3: The Ignored Support Request
The Employee
Employees often complain about support requests taking too long to get resolved. Whether it be a simple password reset, or a more complicated computing issue, ignored requests for IT help can definitely put a strain on an organization.
The IT Department
Unresolved support requests can often reflect on the organization's general approach to technology. Does the company have enough IT resources? Is support a priority for the executive team? Many times when you are angry at your IT team, it is possible that the issues are coming from above them, not within.
Conclusion
Having a solid relationship between employees and IT is critical for productivity. Businesses need to make sure that the IT department is properly funded and organized in a way that can truly help each and every employee, and employees need to make sure to work with IT, not around it.
Thinking about Managed IT Services for your technology needs? Make sure you select a provider that is right for you.