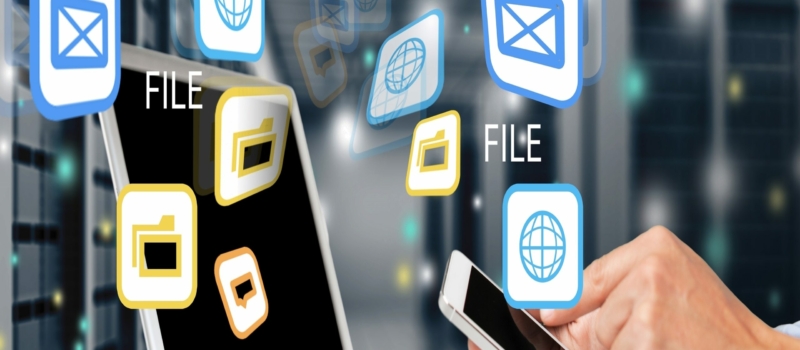 Do you have a proper platform for your staff to share files and collaborate in the office and on the road? Does your company have a secure file sharing tool?  These are questions your IT team cannot ignore.  With all the press surrounding Dropbox's big data breach last week, our industry got another lesson in the importance of good data security habits and the growing need for reliable and secure enterprise file sharing tools. The security of your files outside the company network should be top of mind.  Is your staff using cloud tools like Dropbox?
There is no denying the new reality. Your business has to accept the fact that your people will use up to four different devices to access and share company data (documents, presentations) – the desire for better productivity and customer engagement demands it.  The trick for IT is to deliver a platform for file sharing and collaboration that can balance security and ease of use.  Put simply, single factor authentication for a cloud-based storage tool like Dropbox probably doesn't cut it for an organization that emphasizes data security. Look at what happened last week.  Most people have now seen that Dropbox is suffering a major PR problem in light of the news that 68 million user accounts were compromised as the result of a breach from 2012.  Emails and protected passwords were exposed, and since Dropbox confirmed the legitimacy and scope of the hack, they recently did a massive password reset exercise for their users.
Forbes has a great write up here (http://fortune.com/2016/08/26/heres-why-dropbox-is-urging-users-to-reset-their-passwords/ )
At the heart of the Dropbox hack in this case is password laziness. A Dropbox employee's password was stolen and that was used to access Dropbox information and to harvest a list of user account data.  That begs the questions for your IT team: what stands between your business and a data breach?  A single employee password for a cloud app?  If so, you should start thinking about ways to enhance your security footprint.  Happily, there are plenty of enterprise-grade tools out there that will integrate with Active Directory and help your organization boost productivity with access to files on any devices, while still maintaining security and manageability for your IT team.  Citrix ShareFile and Microsoft One Drive are the top tools for our clients; and they come packed with other features like version management and tracking tools to help you better manage your company documents and files.
Encourage good security habits for your staff (strong passwords that you change often) and make sure you understand the kinds of secure file sharing and collaboration they are looking for and that your customers are demanding.  Then you can choose the right tools to help boost productivity.
Got questions about secure file sharing and collaboration? We can help.