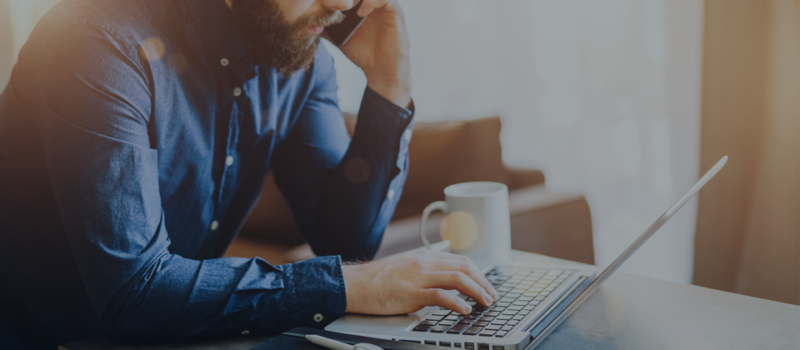 With the unarguable end of the 9-5 work week, an increased reliance on the occasional work from home day, and a dependency on technology to drive collaboration, employees today need to stay productive while on the go. Whether it is your roaming sales staff or an office employee working from home, businesses today rely on mobile productivity solutions. While mobile email is certainly a wide spread concept, employees require much more then simple email access to stay productive. Below are a few technology solutions that are designed to support and promote mobile productivity, while also keeping data security in mind.
Microsoft Intune
The always improving Microsoft Intune is a valuable tool that virtually every business should consider. Intune wraps mobile device management together with Cloud Management and enhanced security features to provide secure access to business apps and data from any mobile device. In addition to instant access to critical business information, Intune provides added security features that can keep your data and information safe if the device is lost or stolen. Mobile device management solutions are essential for businesses that rely heavily on the use of their smartphones (which is pretty much everybody). If you are considering a mobile device management solution, ask yourself the following questions:
Does my business have sales staff on the road that require access to ordering and pricing information?
Do employees use their work email on personal devices? And if so, how can I ensure that private information is removed from their device if they leave the company?
How easy is it now to set up and monitor a business email account on an employee's phones?
What is my plan for dealing with an employee's lost or stolen phone?
Always On VPN
Always On VPN is a Windows 10 feature that allows employees to stay connected to business files and apps while not connected to the company network. Always On replaces clunky VPN connections, allowing users to instantly have the same office experience from anywhere without additional credentials or steps. As a mobile productivity solution, Always On VPN is a great option for businesses that have occasional, or even full time, employees working from home as they don't have to deal with the trouble of transferring files through email or using a web version of an office app.
One Drive for Business
One Drive for business was essentially built to support the concept of mobile productivity. While many companies currently use One Drive, they may not be using it to its full potential. One Drive can be automatically synced with files on your computer, allowing you to access them later from different devices. It is also a great collaboration tool that can allow multiple team members to work on the same document at the same time, from any location.
Instant Messaging Tools
Instant messaging and collaboration tools such as Cisco Jabber, Yammer, WebEx Teams, Microsoft Teams and Slack offer instant communication for your employees. With mobile apps for many popular instant messaging and collaboration tools, you are able to stay connected and collaborative from anywhere. Not having the ability to view and work on documents with remote employees can be a major productivity problem, and instant messaging and collaboration solutions stop that from happening.
Conclusion
If mobile email is your only mobile productivity solution, then it is time to make a change and embrace the future workplace. With collaboration directly impacting productivity, most businesses find instant improvements when they embrace new collaboration tools.
Looking for more information on collaboration and mobility? Check out the handy ebook!