Comprehensive IT Management to Keep Your Technology Running Smoothly 24/7
As a business leader, you need meaningful visibility and insight into the performance and security of your information ecosystem. Your core functions depend on your critical IT systems being available at all times.
With our Managed IT Services, you can enjoy peace of mind knowing that your vital operations are backed by industry experts to manage your complex IT environment, reduce risk, and avoid downtime. Our Managed IT Services team offers efficient 30-day onboarding at no cost.
Award-winning IT Support with 24/7 Remote Monitoring & Help Desk to detect issues, even before they happen. Go beyond the day-to-day management of your environment with strategic road mapping
Get the responsiveness you need, backed by enterprise-level IT support Access the Insight Hub, our Comprehensive Reporting & Business Intelligence Portal
Global reach with a local presence
With a global reach, we can negotiate better prices with key suppliers, keep up with the latest developments, and leverage the expertise of our entire organization. Our local presence means we are readily available to our clients with fast response times and familiar faces.
Our Managed IT Services include:
We have the tools and the talent to keep your business safe
96
Percent Client Satisfaction Rating
50
In-house Microsoft Experts
300
Leading Technical Certifications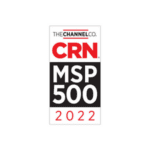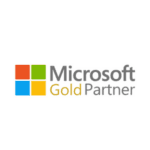 Client Success
Somehow IT Weapons remained highly responsive and allowed me to scale our remote operations very quickly and greatly contributed to my agility. My org has rocked this move, thanks guys!
Having the knowledge base of IT Weapons supporting our environment makes my daily troubleshooting duties much better. Their knowledge of Citrix and understanding of our infrastructure has reduced the overall time-to-resolution and lessened the severity of support issues at our company.
ITW is a weapons-grade technology provider with particular strengths in cloud and data center solutions. We wouldn't be where we are today without the support of the Weps. Their team of consultants are very knowledgeable, responsive, and overall easy to work with. Their Service Desk is one of the best in the biz. If you aren't working with IT Weapons, you're doing it wrong.
IT Weapons stands out in my mind as an organization whose technical expertise, integrity and level of service is second to none.
The IT Weapons staff are charming, engaging and they deal with us according to our time needs. They are true professionals.